The Roger Rees Awards for Excellence in Student Performance promotes the educational value of musical theater in schools, as well as celebrates emerging talent—on stage, backstage and off stage.
AVAILABILITY—
To participate in the Roger Rees Awards, students must be available on Saturday, May 18 and Sunday, May 19, 2019 from 9:00 am – 5:00 pm for the awards rehearsal and event.
The student winners of the Roger Rees Award for Best Actor and Best Actress at this event will represent the Greater New York Area at the National High School Musical Theatre Awards® (NHSMTA®). Students must be available and willing to participate in a 9-day training, rehearsals and awards competition in New York City culminating in the Jimmy® Awards performance on Monday, June 24, 2019*.  Details to be announced soon. During this time students will reside in dormitories at New York University with other student nominees from across the United States.  Please note: The NHSMTA® does not allow absences for any reason including family events and/or school productions, graduations, proms, etc.
*Expenses related to the students' participation in the NHSMTA® are paid by the Roger Rees Awards; excluding expenses for the school costume and local transportation to/from program.
AWARD SELECTION PROCESS—
The Roge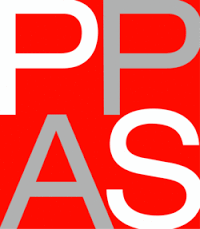 r Rees Awards Event
Date/Time:         Sunday, May 19, 9:00 am – 5:00 pm
Place:                    Professional Performing Arts School (328 W 48th St, New York, NY 10036)
Showcase:           Approximately 3:30 pm, Facebook Live (link will be provided)
On the day of the event, nominees will participate in group coaching sessions led by Broadway professionals.  During these sessions, the coaches will score the nominees in several categories, using the program rubric. Twelve students will be selected (6 men and 6 women) based on the highest scores who will perform a solo at the awards showcase. A panel of judges comprised of Broadway professionals will evaluate the performances and confer awards in the categories below.
Roger Rees Award Categories:
Best Actor in a Musical

Best Actress in a Musical

Up & Comer (Actor)

Up & Comer (Actress)
The judges' decisions are final. In the event the Best Actor or Actress becomes unable to participate in the NHSMTA®, the winner of the Up and Comer Award (in the corresponding category) will represent the Roger Rees Awards at that national competition.